Surprise your kids with gummies treats!
Posted on August 6th, 2020 Tags :
---
Who doesn't get excited when one sees a pack filled with many different shape and flavours of gummies?
I know no one could resist that kind of happiness. Do you agree too? :>
This blog post was meant for dads and moms, initially. But guess what?
Everyone, no matter what age you are at, are NEVER too old for a tasty pack of gummy! 
Alright, let's get back to you! MOM AND DAD, don't let your kid know this too late. We should share the smallest happiness a kid should have gotten early in their tiny sweet little world! 🙂
Here are our list of gummies product!
Time to choose and surprise your kid before someone else did!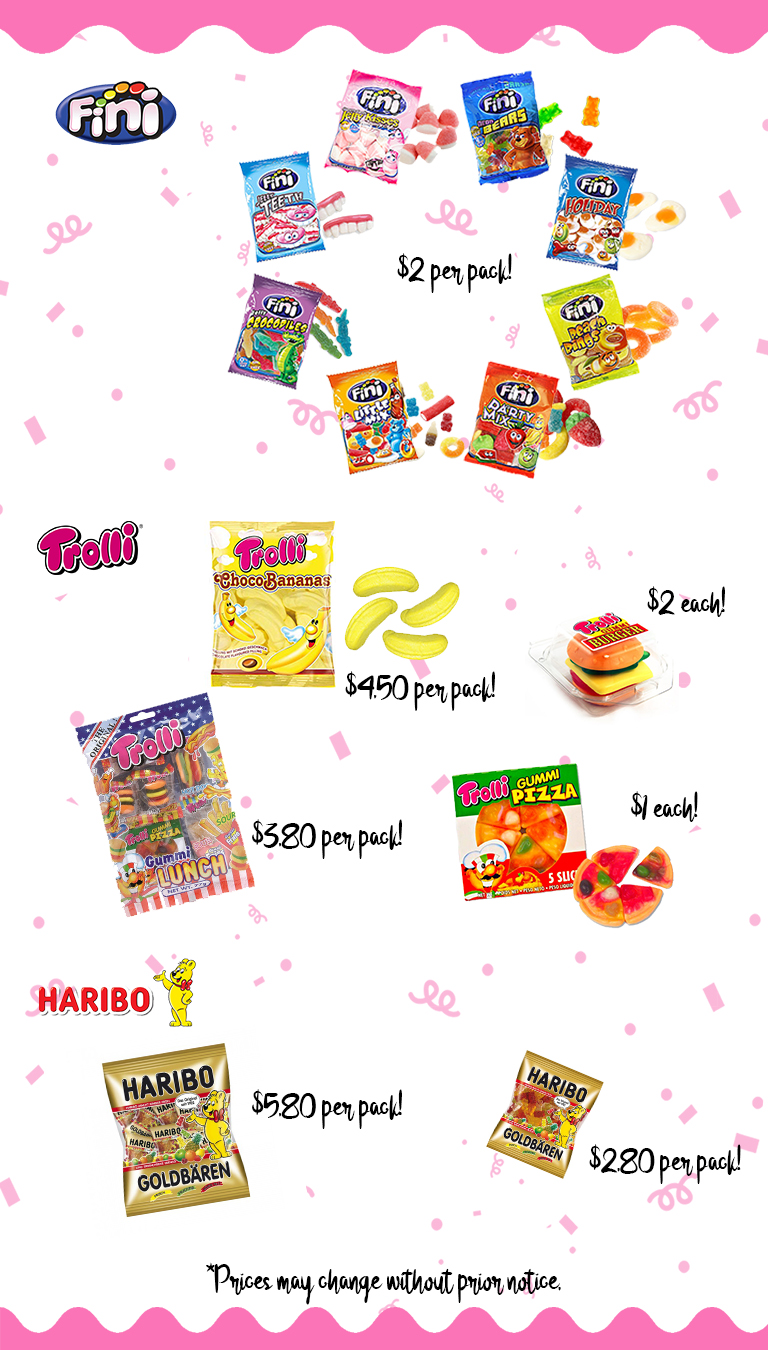 Lastly, if you think it's too much to buy in packs, you can head down to our VIVO CITY store! There's a big PICK & MIX stand where you can pick what gummies you want in a bag! 
We hope that you and your kid enjoy the tiniest and sweetest moment with the gummy you have from us! 🙂
---