10 GIFTS THAT COST UNDER $10
Posted on November 19th, 2018 Tags :
The most wonderful time of the year is near – Christmas time! But we've got to admit, it is also the time when you spend the most money on gifts!
We've rounded up 10 gifts that look and taste good, but is going to cost you less than $10 each (yay!).
1. Freeze Dried Chocolates
These chocolates from Gulliver come in a nice, petite black box that looks super premium! Using 100% real freeze dried fruits, coated in rich cacao powdered 72% dark chocolate, a bite of the chocolate gives off a hint of bitterness and sweetness from the fruit. They also contain no preservatives, artificial flavours and colouring. Available in 3 flavours at Candy Empire stores – Durian, Blueberry, and Strawberry at $7.50 per box
2. Daelmans Stroopwafels, Christmas Edition
Originated from the Netherlands, Stroopwafel literally means "syrup waffle" and is often consumed with a cup of hot beverage. Sandwiched between two waffles, is a rich caramel syrup. By placing the stroopwafel on top of a mug of hot beverage, the steam then rises and warms up (and melts) the caramel within. Imagine hot chocolate with stroopwafels… so much Christmas vibes! Priced at just $5.80 per box of 8 pieces at Candy Empire stores, this would make an affordable yet enjoyable Christmas gift for anyone with a sweet tooth. Available in original and chocolate waffle flavours.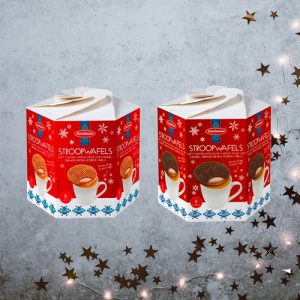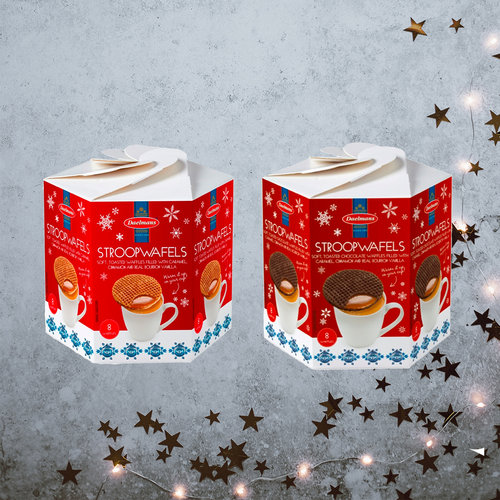 3. Christmas Yeast Cake aka Panettone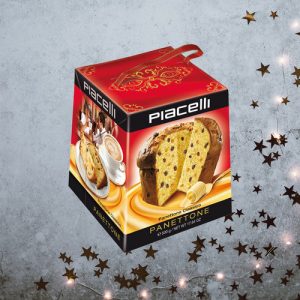 Panettone is a tall and dome-shaped typical Christmas cake that originated from Milan, Italy. The classic Panettone contains raisins and candied orange peels however, you can often find other variations such as plain, or with chocolate. The Panettone from Piacelli comes in a nice box with a string at the top, resembling a Christmas ornament and of course, one can always hang the box on a Christmas tree as well! Piacelli panettone in Candy Empire are available in classic and chocolate flavours, priced at $3.80 for 100g and $9.50 for 500g. Perfecto!
4. Danish Butter Cookies
Butter cookies from Bisquini come in a petite tin (7 assorted Christmas designs), which makes a nice keepsake item even after finishing the cookies. These traditional cookies are not overly sweet which makes a great gift for the more health-conscious senior. Get them from Candy Empire at just $4.50 per tin.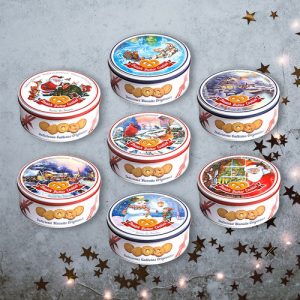 5. Hot Chocolate and Marshmallows
There's no occasion more apt than Christmas, for a cup of hot chocolate with marshmallows! Did you know that Caotina is made from genuine Swiss chocolate? The distinctive taste of Caotina original has proven itself the most popular cocoa drink amongst fans of real Swiss chocolate and very finest cocoa for more than 50 years. Gift the sippable swiss chocolate indulgence to your loved ones! A Caotina original drink mix ($6.50) together with Rocky Mountain mini marshmallows ($2.80) for under $10? Cheers to a pretty good deal!
6. Premium Italian Chocolates
Have that chocolate lover friend who's always on the hunt for new and delicious chocolate? Look no further! Loacker, a brand that is familiar with many for their wafer biscuits, does chocolate pralines too! It also comes in the shape of a pretty, exquisite rose flower. Loacker's Rose of the Dolomites Selection is available at Candy Empire at $9.80 per box. Psst.. it's a metallic rose gold box that screams atas!
7. Felt Envelope Pouches
Send your Christmas greetings in the form of a felt envelope pouch filled with fruit gums, chocolate bar and tasty chocolate pieces with milk cream filling! Not only are these pouches good to hold and practical (keep those makeup and tissue packs in sight), they are also super adorable! Available in post from Santa Claus (blue & green) and post from Rudolph at $7.50 each, marked as urgent mail from the North Pole!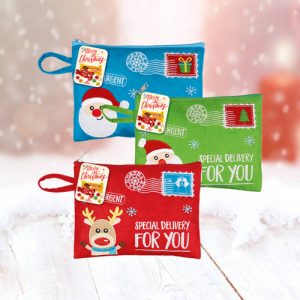 8. Christmas Stocking Boot
A traditional Christmas stocking is hung on Christmas Eve, awaiting Santa Claus to fill it with goodies on Christmas Day! We have just the perfect Christmas stocking boot for your kiddos. A knitted children's sock (which comes with a hook for convenient hanging) is worn on a red plastic boot, filled with chocolate and chocolate bars! On Christmas Eve, your kiddos see an adorable empty knitted sock and on Christmas Day, they will see it snugly filled with sweet treats! The Christmas Stocking Boot is priced at $7.80, available at all Candy Empire stores.
9. Vegan Hazelnut Chocolate Spread
Your Vegan friends do not have to miss out on delicious hazelnut chocolate spread! Valsoia is dairy-free, gluten-free, plant-based and rich in fibre! It makes the perfect Christmas gift for your vegan, chocolate lover friend! Just complete the jar of Valsoia with a satin ribbon of your choice and it's good to go. Get them at a promotional price of just $5.50 per jar from Candy Empire stores, while stocks last!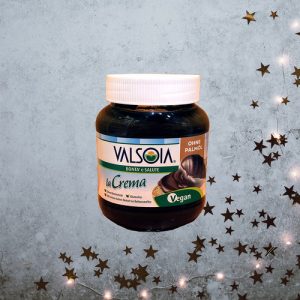 10. Candy Canes
Last but not least, candy canes!! Mini, or rainbow-coloured, we have them all. Get a box of 40 mini, individually wrapped candy canes in the classic red/white swirls ($4.50) or multi-coloured candy canes in a box of 12, individually shrink-wrapped ($3.80) – there're rainbow-coloured candy canes as well! We all know candy canes are a good stocking filler, and something you can gift to one whom you're not extremely close to. It's always better to hand someone a small gift rather than none at all!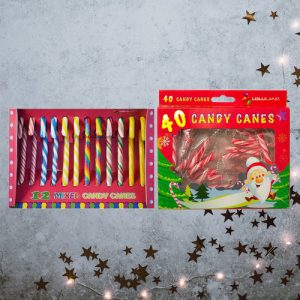 So there you have it, 10 items that you can get from Candy Empire at below $10 each! There are also bundle deals for some of the products, so do check them out in-stores. Happy Christmas shopping, and happy holidays!